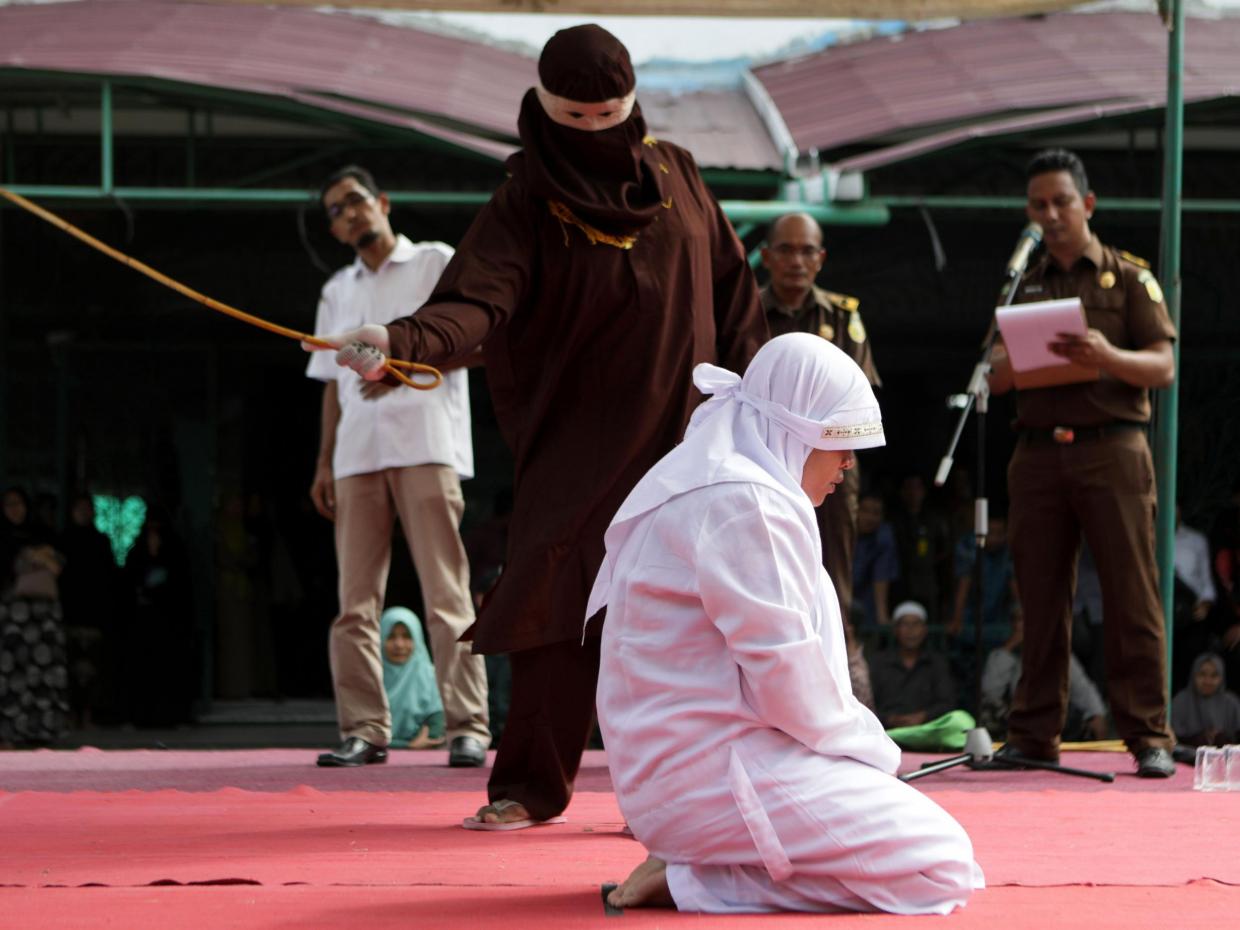 An Indonesian woman was reportedly hospitalised after she was lashed 100 times in public, as punishment for being caught in a private place with a man she was not married to/ Named only as Mazidah, the 30-year-old's caning was watched by thousands in Lhokseumawe, a city in the strongly conservative province of Aceh.
It took place after Friday prayers and had to be occasionally paused because she was crying out in agony, Australian broadcaster, ABC reported.
The man she was found with also received a lashing but did not need hospital treatment. A third man found guilty of another crime was also flogged. Public canings, used as a punishment for the violation of Islamic law, are common in Aceh, with 339 taking place last year, according to the Institute of Criminal Justice Reform, a think-tank based in the country's capital, Jakarta.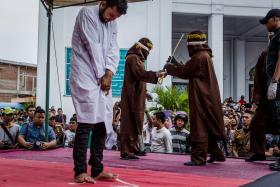 It is the only province in the country where they are used. But human rights campaigners fear they could be occurring with increasing frequency. Earlier this year, two gay men were canned 83 times for having consensual sex in private.

To receive more updates from Frayokit News, kindly
SUBSCRIBE TO OUR NEWSLETTER
or follow us on
FACEBOOK
and on
TWITTER
For inquiries, adverts placement and news tip off, kindly call +2348083720023, +2348073006684 or send us email on:
[email protected]
Add Frayokit News On BBM. Pin: 5C130E7E or add us on WhatsApp. WhatsApp number: 08083720023
SUBSCRIBE TO OUR NEWSLETTER
Join us for free and get valuable content delivered right through your inbox.